OUR PEOPLE
Tomoya KUROKAWA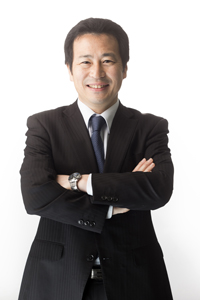 Vice President, Director, Trademark and Design Department
Tomoya KUROKAWA
Tomoya KUROKAWA
Trade Department
Mr. Kurokawa received his B.S. (1992) and M.S. (1994) in Mathematical Engineering and Information Physics from the University of Tokyo. Following his graduation, he worked for NKK (a Japanese steel corporation; now JFE) as an engineer in the fields of measurement and control equipment.
Since joining SOEI in 1997 and qualifying as a patent attorney in 1999, he handles not only patent prosecutions, oppositions, and expert opinions, especially in the fields of mobile communications, computer architecture, and software, but also consults with inventors and clients and counsels them on procuring and enforcing worldwide intellectual property rights.
He is a member of the JPAA, INTA, and APAA; was previously a member of the JPAA' s International Activities Center for many years; and sometimes served as a delegate to international intellectual property conferences and meetings. From 2003 to 2007, he was an adjunct professor at Toyama University where taught patent law.
He enjoys wine and scuba diving (but not together).