Philosophy of SOEI
Philosophy of SOEI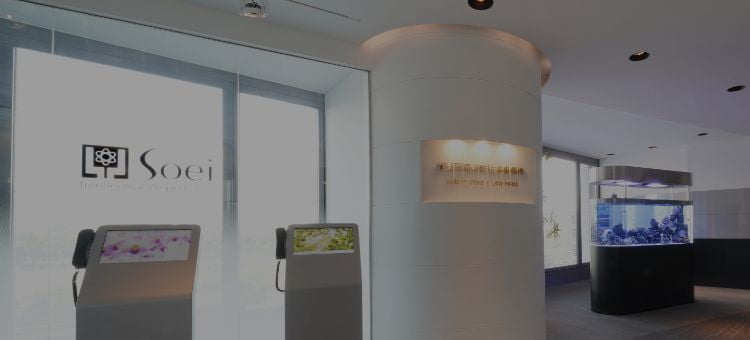 Philosophy of SOEI

When SOEI was established in 1988, our aim was to create an environment in which intellectual property could be protected properly and distributed smoothly. After steady growth, SOEI established an International Client Services Group under the direction of Tomoya KUROKAWA to provide professional services in all areas of intellectual property for clients all over the world.
Working in close cooperation with our Domestic Client Services Group responsible for handling patent, design, trademark, and corporate legal services for the clients in Japan, our International Client Services Group headed by Tomoya KUROKAWA offers professional services and high client satisfaction at reasonable cost.
In addition to high-level English language communication skills, the members of our International Client Services Group have technical and legal backgrounds complemented by extensive practical experience in the prosecution of Japanese intellectual property rights, which enables them to achieve our foreign clients' intellectual property goals in Japan swiftly and efficiently.
The president of SOEI, Yoshiki Hasegawa, along with members of the International Client Services Group, strive to satisfy our foreign clients' need for the best professional services in Japan by integrating all the knowledge and experience possessed by our people.
Intellectual Property and Legal Specialists for the 21st Century
The Japanese intellectual property system for the 21st Century began to take shape at the end of the previous century. As a result of legal changes made in the 1990's, it will be a period in which the benefits of intellectual property rights can be acquired quickly and exploited more easily than in the past.
In response to increasingly global competition and progress in deregulation, businesses are finding it beneficial to consider their legal situation as a whole. They are finding it increasingly important to have legal advisors in Japan who have an intimate, practical knowledge of the Japanese social and economic environment in addition to their legal expertise. They also find that they can better accomplish their strategic goals if their legal advisors across various fields actually collaborate with one another.
SOEI is a group of intellectual property and legal specialists whose philosophy is that our collaborative efforts will provide the best professional service in intellectual property rights and legal affairs to our clients around the globe.
Since our founding as such a collaborative firm in 1988, SOEI has emerged as one of the best-known patent and law firms in Japan. As the 21st Century progresses, SOEI strives to satisfy the intellectual property and legal strategic needs of its clients by further enhancing our collaborative efforts.