OUR PEOPLE
Yoshino WATANABE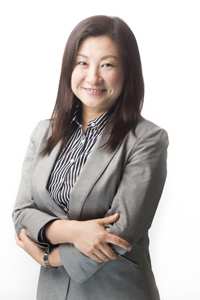 Yoshino WATANABE
Yoshino WATANABE
Patent Department
Ms. Watanabe received her B.S. (1996) in Pharmaceutical Sciences from Shenyang University of Pharmacy in China, and M.S. (1999) in biotechnology from the Tokyo Institute of Technology. She then joined the Research Institute at the International Medical Center of Japan as a researcher. From 2001, she worked for Chugai Pharmaceutical for two years, and qualified as a pharmacist in 2003.
Ms. Watanabe joined SOEI in 2004. She handles prosecutions and opinions in the fields of biochemistry, fermentation, gene engineering, immunology, microbiology, molecular biology, and natural products.
A native speaker of Chinese, Ms. Watanabe is proficient in both Japanese and English.
She qualified as a patent attorney in 2005, and is a member of the Japan Patent Attorneys Association (JPAA).