OUR PEOPLE
Shiro TERASAKI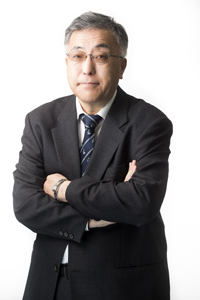 Shiro TERASAKI
Shiro TERASAKI
Patent Department
Mr. Terasaki received his B.S. in Mechanical Engineering from the Tokyo Institute of Technology in 1977, and qualified as a patent attorney in 1985. He previously worked for Hitachi in research and development of semi-conductor production automatization machines (1977-1981), and for the Okabe International Patent Office (1981-1987).
He joined SOEI in 1987, and handles prosecutions in the fields of semiconductor processing, semiconductor devices, integrated circuits, computer networking devices, computer software, data recording devices, image processing, optical devices, mechanical devices, and gaming machines.
He is active in the JPAA, and served as the chairman of the Software Committee and as the vice-chairman of the International Activities Committee.