OUR PEOPLE
Junji KASHIOKA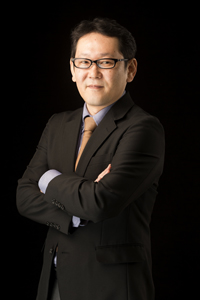 Junji KASHIOKA
Junji KASHIOKA
Patent Department
Mr. Kashioka graduated from Keio University in 1993, where he studied electrical engineering. After graduation, he worked at the Fujitsu Institute for over eight years, where he was engaged in the research and development of inkjet printers, OCR, and image processing. He qualified as a Japanese patent attorney in February of 2002, and joined SOEI thereafter.
He handles prosecutions, appeals, expert opinions, and consultations in the fields of semiconductor processing, semiconductor devices, integrated circuits, telecommunications, mobile communications, wireless LAN, computer architecture, computer networking devices, data recording devices, computer software, digital signal processing, image processing, optical devices, mechanical devices, medical devices, gaming machines, and printer/copier/fax machine.
He is a member of the Japan Patent Attorneys Association (JPAA).