OUR PEOPLE
Yoshiki KUROKI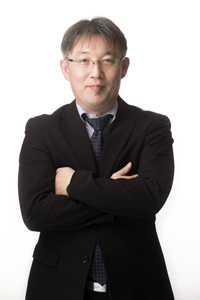 Vice President
Yoshiki KUROKI
Yoshiki KUROKI
Patent Department
Mr. Kuroki received his B.S. and M.S. in Applied Physics from Nagoya University in 1993 and 1995, respectively, and qualified as a patent attorney in 1998. He is qualified in 2008 as an IP infringement litigator (Qualified as having passed the Specific Infringement Litigation Representation Examination under Article 15 bis of the Patent Attorneys Law in Japan).
After working for a patent firm in Tokai Area, he joined SOEI in 1999. He handles prosecutions, appeals, expert opinions, and litigation in the fields of mechanical devices, automotive matters, construction machines, optics, computer software and hardware, and environmental technologies and the like. He also consults on various IP-related matters.
He is a member of the Japan Patent Attorney Association (JPAA), AIPPI, APAA and INTA.