OUR PEOPLE
Yoshiki HASEGAWA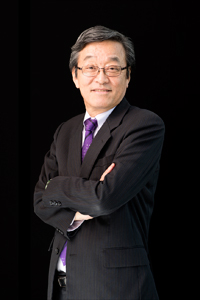 President, Director of the Patent Depertment
Yoshiki HASEGAWA
Yoshiki HASEGAWA
Chairman / President
Mr. Hasegawa received his B.S. (1976) and M.S. (1978) in Electrical Engineering from Shizuoka University, and qualified as a patent attorney in 1981.
Since founding SOEI in 1986, he has handled prosecutions, appeals, expert opinions, and consultation in the fields of semiconductor processing, semiconductor devices, and optics.
He also helps represent clients before the Tokyo District Court in cases that involve patent rights violations.
A member of the Japan Patent Attorneys Association (JPAA), he has served as vice-chair of the Special Committee for the Revision of the Patent Attorneys Law and as a member of the Council of the JPAA. He is currently a member of the Patent Committee, a member of the Japan Association for Industrial Property Law, and has been an adjunct professor at Toyama University since 2001, where he teaches patent law.