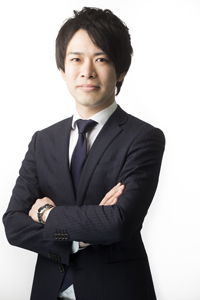 Masaharu KIZU
Masaharu KIZU
Patent Department
Mr. Kizu received his M.S. in Mechanical Engineering and Science from Kyoto University researching technologies related to Artificial Intelligence. He was registered as a patent attorney in 2011 and registered as an IP infringement litigator in 2014. He has worked with SOEI since 2014 after worked with another law firm for several years.

He has dealt with prosecutions, appeals, and consultations in the fields of mechanical and electrical technologies including optical devices, semiconductor devices, automotive parts, and the like.

He is a member of Japan Patent Attorneys Association. He has served as a delegate of SOEI to international intellectual property conferences such as APAA or INTA annual meetings.

He completed training programs in Washington D.C. in each 2015 and 2019, and passed the US Patent Bar Exam in 2019.

In 2017, 2018, and 2019, he served as a patent-drafting instructor for Master course of Intellectual Property Law of Africa University and for World Intellectual Property Organization Patent Drafting Workshop, both in Zimbabwe.