OUR PEOPLE
Bryan KIRKPATRICK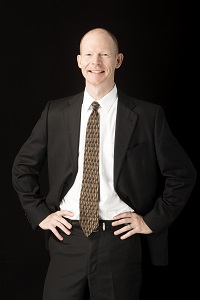 U.S. Patent Attorney/U.S. Attorney-at-Law (Washington)
Bryan KIRKPATRICK
Bryan KIRKPATRICK
SHIPWAY IP (Seattle)
Mr. Kirkpatrick received his B.S. in Nuclear Engineering from Oregon State University in 1992, and earned his J.D. from the Northwestern School of Law of Lewis & Clark College in 2001 while working as an engineer at the Hyster-Yale forklift company.
Mr. Kirkpatrick joined SOEI Patent & Law Firm in 2017 and became qualified as a registered foreign attorney, or Gaikokuho Jimu Bengoshi, licensed to practice U.S. patent law in Japan. Prior to joining SOEI, he was a partner at the law firm Schwabe Williamson & Wyatt in Portland, Oregon. He has over seventeen years of experience working as a patent attorney in Japan and the U.S.
In 2022, Mr. Kirkpatrick opened SHIPWAY IP, a professional service corporation located in Seattle Washington, as the second U.S. office of SOEI Patent & Law Firm.