OUR PEOPLE
Ryuichi SHITARA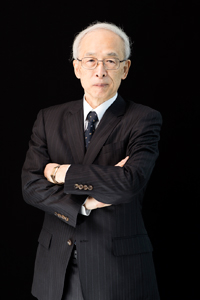 Chairman
Ryuichi SHITARA
Ryuichi SHITARA
Chairman / President
Mr. Shitara received his B.S. in law from Tokyo University in 1975. Since becoming an Assistant Judge at the Tokyo District Court in July of 1979, he served in the Tokyo District Court Intellectual Property Division for a total of almost 15 years , and in the Intellectual Property High Court as well as its predecessor (Tokyo High Court Intellectual Property Division) for a total of 7 years and 9 months. His experience during this time also includes general civil cases at the Tokyo High Court and Osaka District Court for a total of 13½ years.
He attended international conferences in Europe and the United States s several times a year when he was Chief Judge at the Intellectual Property High Court, interacting with judges, lawyers, patent attorneys, and various concerned parties worldwide as well as domestically in the field of intellectual property. Through these opportunities, he was able to disseminate information on cases relating to intellectual property rights in Japan, and acquire information on the latest trends and developments in other parts of the world.
After retiring in January of 2017 as Chief Judge at the Intellectual Property High Court, he joined Mori Hamada & Matsumoto as Special Counsel.
He was appointed Vice Chairman of Soei Patent & Law Firm in April of 2018, and is the sitting Chairman as of July of 2018.