Sakura Season Has Come
Tomoya Kurokawa
 As always, sakura (cherry blossom) season has come to Japan.  Because there were some warm days in the middle of March, sakura season is a little bit earlier this year.  Now, at the end of March, we are enjoying cherry blossoms in full bloom in the Tokyo area.    
 This year, my wife put a small sakura tree in front of our house (she doesn't like big sakura trees because of the large number of caterpillars that grow on them in summer time).  Even if it is a small tree, it has many blossoms now, and is most pleasant to look at.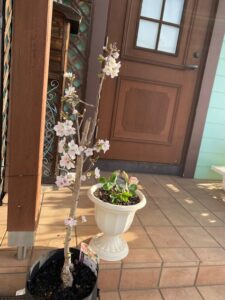 Although this small sakura tree is good enough for me, I decided to explore a couple of famous sakura places in Tokyo.
 One of the most famous sakura places in Tokyo is Chidori-ga-fuchi.  This is a moat around the Imperial Palace.  On the banks of the moat, there are hundreds of sakura trees in full bloom among yellow field mustard.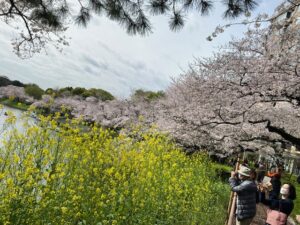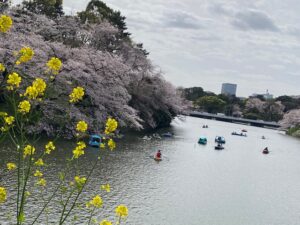 We can enjoy sakura from boats.  It is a wonderful experience.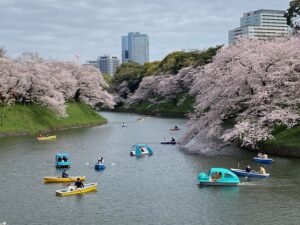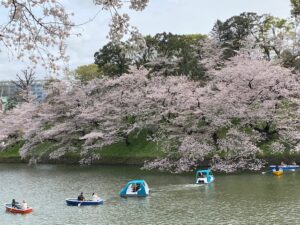 Another famous sakura place in Tokyo is Ueno park.  Ueno park extends immediately in front of the JR Ueno station.  It also has hundreds of sakura trees and they are now in full bloom.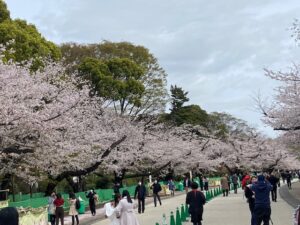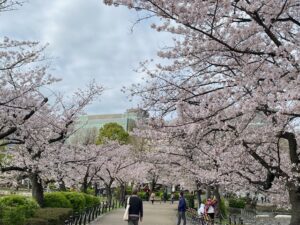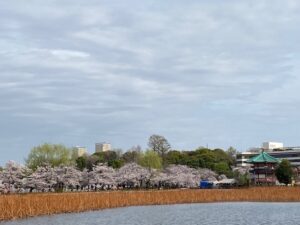 Some people occupy areas under sakura trees by spreading out blue sheets from early in the morning.  They often do this to enjoy hanami parties (parties for appreciating sakura) at night with their family, friends or colleagues.  When I was young, first job for new employees in April was taking place for hanami party for our senior colleagues.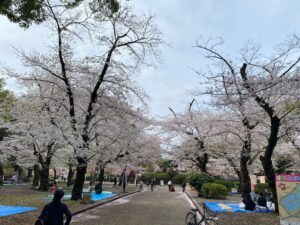 I returned to Ueno park in the evening because I wanted to see what hanami parties look like now after three difficult years of the pandemic.  Although some people were wearing masks, others seemed to be fully enjoying beer and conversation with friends under the beautiful cherry blossom.
  I also enjoyed sakura at night with my colleagues, because appreciating sakura is such a wonderful part of Japanese culture!